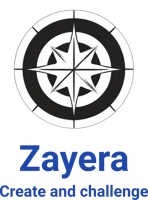 Istanbul, Turkey
First & second visit to Istanbul, Turkey
TURKEYISTANBUL
My first trip was 5 days in Istanbul, I stayed with a friendly and admirable person Rifat.
Istanbul expressions - it is truly a place where WEST meets EAST, and a lot of historical remarks are still visible in the city. I visited the tourist and historical sites, Sultanahmet mosque, Topkapi Palace (which displayed strange objects, such as beard hair and nail from the profet Muhammed, clothes of Fatima, bones of St. John, 86-carat diamond which a merchant sold for 3 spoons etc), Basilica Cistern (a water reserve built by the romans), Haga Sofia Museum (church, later mosque, now museum), Modern Art museum, the bazaars and Cagaloglu Hamam (where I got a good scrubbing and washing).
The weather was not the best with rain and cold winds, so some days were pretty slow, winter weather december in Turkey. Rifat took me one evening to a mosque where we also heard dervishes singing and practicing the swirling dance. The food and deserts were great although pretty pricey as I was mostly in the city center. I also saw a lot of street cats and dogs, in particular the cats seems to have overtaken the city.
I checked out a lesbian bar and got myself coffee cup reading already on the first night there (in the pictures you can see a red photo with names, where people had written names of lovers and lesbian couples). I also went to a lesbian club, and saw howTurkish lesbians party, which was kind of an odd experience - as it seems like the "lesbian culture and norms" continue to live in many places, as well as alcohol consumption. However I was surprised how little they actually danced and how young the crowd was - seemed to me like an influence from TV and western media. Overall I am glad to see that a homosexual culture and identity exists in Turkey even though legislation is not supporting this, nor is it accepted in the muslim society, but as Istanbul is a city people are able to live their anonymous privately and seek their freedom in the city.
I had interesting discussion with Rifat about this, and he believes that the Turkish homosexual society has to go through the same changes as European countries during the past 30 years. However since religion is gaining a stronger influence on people, there may be more turbulences as homosexual conduct and living, goes against the islamic norms and rules about family life. Average people in the city were both modern western attitudes and clothing, mixing with islamic clothing (hijab) and values - I am wondering how things will develop - if people will be able to live and share the same space or not?
If Turkey manages then I believe it is likely to see a similar tendency in other islamic countries. Clearly the economical differences were visible as well, with very poor people to rich people walking on the same street. From my point of view, I liked the city as it had a cosmopolitan vibes and will continue to visit Turkey as tourist, volunteer work or other projects and perhaps even try to learn the Turkish language :-)
Photos from december 2008 and september 2009. Unfortunately I had a misfortune with my camera hence the poor image quality.